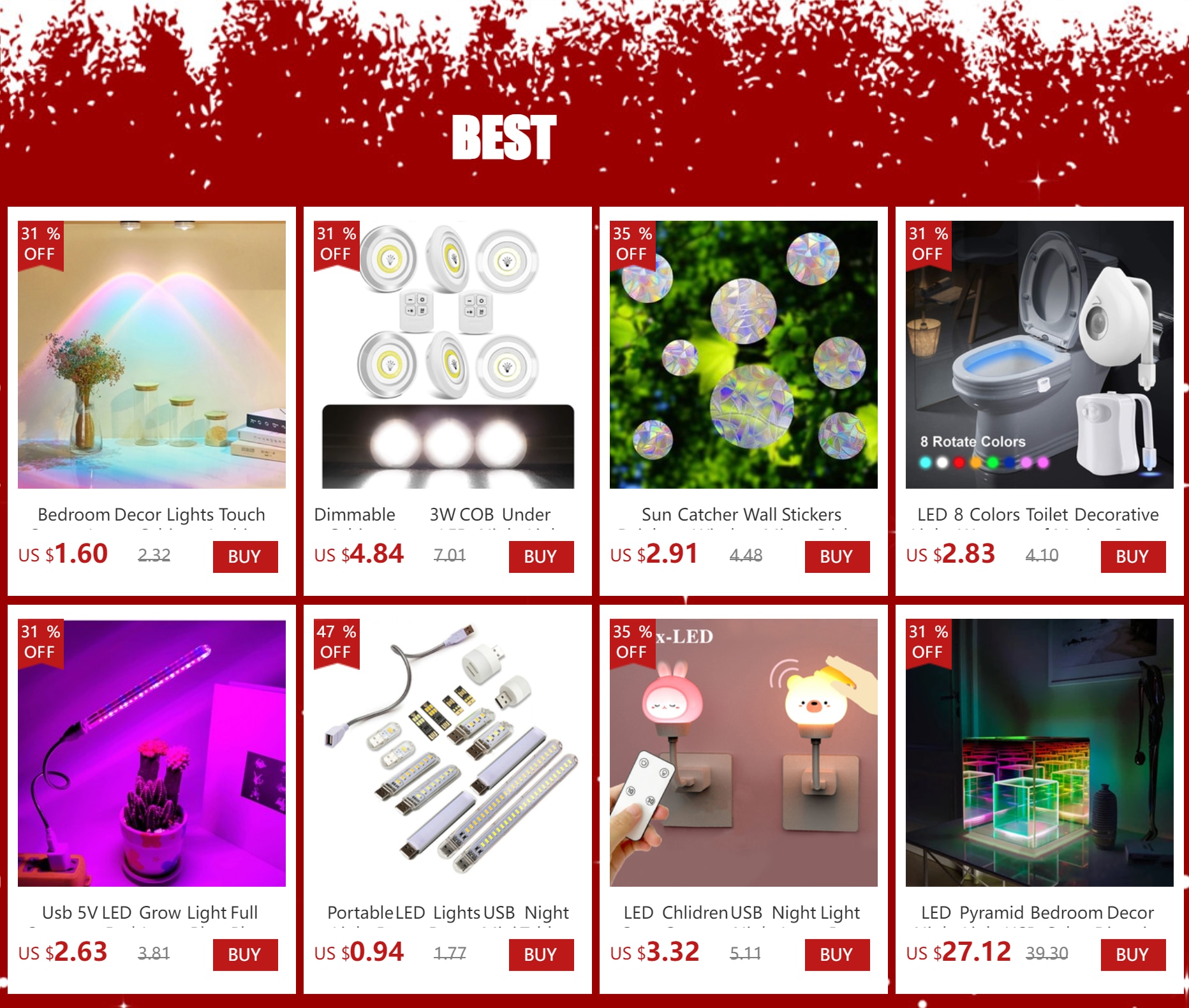 We do direct sales. We have many direct selling clients. We have a lot of experience and are doing well so far.
1:We provide free warehouse storage, all your orders will be shipped within 24 hours, and we have no holidays.
2: We bear most of the after-sales problems (loss of logistics, damaged parcels, product quality problems,etc.)
3: No matter what product you are selling, we will provide service and we will give you a perfect quotation.
4: We accept payment in any way, and also accept forms to process orders.
Describe:
360 degree rotation: The LED flood light adopts a rotatable design to add a romantic atmosphere to the room.
USB Powered:This projector lamp is powered by a USB cable, allowing you to connect any USB power source, simple and convenient.
Wide range of applications: Projection lamps are suitable for many occasions, including wedding parties, birthday parties, anniversaries, graduation parties, etc.
Easy to Assemble: The home projection lamp is easy to install, suitable for living room, bedroom, corridor, etc., easy to match with different room decorations.
Remote control: The projector lamp comes with a remote control, which supports discoloration and easily changes the color of the light to meet different needs.
Specification:
material: plastic.
Voltage: DC 5V.
Power supply: USB.
Power: 10W.
Cable length: 90 cm/35.4 inches.
Adjustable angle: 360 degree rotation.
Package Included:
1pcs LED light.
1 pc tripod.
1 screw.
1 pc remote control.

Feature:
1. Portable USB plug and play light with long lifespan, can be powered by power bank or connect any adapter.
2. Flexible light tube, can fit any angle you need, easy to use.
3. Small and portable design, can be carried around, or used as a night light, emergency light, etc.
4.LED lamp beads, high transmittance lampshade, bright, no stroboscopic.
Specification:
Shade Material: Aluminum
Color as shown
Length (optional): 18cm/28cm
Power supply: USB plug and play
Packing list:
USB light*1


Specification:
Product Name: Sunset Light
Power supply: USB
Voltage: 5V
LED type: SMD3535
Light color: sunset red/rainbow/remote control 16 colors
Color type: pink
Line length: 1M
Beam angle: 180°
Material: Aluminum + ABS
Product size: 9.5x7cm
Projection area: the farther the distance, the larger the projection range of the projection lamp on the wall or ceiling
pack:
1 x Sunset Light
1 x USB cable

.aeplgcon {
position: fixed;
top: 35%;
right: 5px;
background: #000000ad;
color: #fff;
z-index: 9999999;
width: 190px;
}
.aeplgcon p {
padding: 10px 0;
margin: 0;
line-height: normal;
text-align: center;
font-size: 16px;
background: #FF5959;
}
.aeplgcon ul {
text-align: left;
padding-left: 0;
margin-left: 0;
margin-bottom: 0;
overflow: hidden;
}
.aeplgcon ul li.nav {
padding: 0 15px;
border-top: 1px solid #595959;
}
.aeplgcon ul li.nav:hover {
background: #00000059;
}
.aeplgcon ul li a {
color: #fff;
padding: 10px 0;
display: block;
font-size: 13px;
}
.aeplgcon ul li.nav.now:before {
content: "·";
position: absolute;
color: #fff700;
left: 5px;
text-align: center;
line-height: 36px;
font-size: 40px;
}
.aeplgcon i {
font-style: inherit;
font-size: 13px;
color: #ffc100;
line-height: 34px;
display: block;
}
.aeplgcon em:hover {
background: #d25353;
}
.aeplgcon em {
font-style: normal;
width: 22px;
height: 20px;
display: inline-block;
text-align: center;
position: absolute;
top: 0;
left: 0px;
color: #fff;
cursor: pointer;
font-size: 15px;
}
.aeplgcon em.showPOP {
left: -68px;
background: #FF5959;
width: 62px;
padding: 1px;
font-size: 14px;
text-align: center;
border-radius: 3px;
}
.sweetAlert.aezsmain {
margin-top: -372px;
left: 17%;
right: 3%;
top: 51%;
overflow: auto;
height: 90%;
z-index: 9999999999;
width: auto;
}
.sweetAlertNormal {
width: 450px;
left: 50%;
height: auto;
top: 50%;
}
.aezsmain .chosen-container-single {
z-index: 100000;
}
.aezsmain .chosen-container-single .chosen-single {
padding-top: 5px;
}
.aezsmain .chosen-container-single .chosen-drop .chosen-results {
text-align: left;
font-weight: normal;
}
.aezsmain .chosen-container-single .chosen-search input[type="text"] {
box-sizing: border-box;
display: block;
height: 30px;
}
AE助手-定价计算器
(请务必与运费模板配合使用)
x
.aezsmain .table > thead > tr > th, .aezsmain .table > tbody > tr > th, .aezsmain .table > tfoot > tr > th, .aezsmain .table > thead > tr > td, .aezsmain .table > tbody > tr > td, .aezsmain .table > tfoot > tr > td {
text-align: center;
}
.aezsmain .table > thead > tr > th {
background: #BDD7EE;
color: #000;
font-size: 14px;
vertical-align: middle;
}
.aezsmain .table > thead > tr > th small {
font-weight: normal;
}
.aezsmain #tableFeeDetail > tbody > tr > td {
background: #f3f3f3;
font: 400 15px Arial;
padding-top: 10px;
padding-bottom: 10px;
}
.aezsmain .tableDJ {
margin-bottom: 10px;
}
.aezsmain #tableInputInfo.table > tbody > tr > td,.aezsmain #tableVolumeSize.table > tbody > tr > td {
padding: 0;
}
.aezsmain #tableInputInfo input,.aezsmain #tableVolumeSize input {
width: 100px;
height: 38px;
border: none;
margin: 0;
display: inline-block;
text-align: center;
font: 400 15px Arial;
}
.aezsmain .allfreecountrys .ibox-title {
background: #F5F5F6;
}
.aezsmain .allfreecountrys .ibox-content {
padding: 0;
}
.aezsmain .allfreecountrys .ibox-content table {
width: 100%;
margin: 0 !important;
font-size: 12px;
font-weight: normal;
margin-top: -1px !important;
}
.popContent {
height: 250px;
overflow-y: scroll;
font-weight: 600;
color: #575757;
padding-left: 20px;
padding-right: 20px;
z-index: 99999999999;
text-align: center;
line-height: 22px;
}
#popCountry {
margin-top: 20px;
text-align: left;
}
#popSkuCon > div {
text-align: left;
}
#popSkuCon > div p {
font-weight: bolder;
margin: 0;
}
#popSkuCon > div ul,#popCountry ul {
padding-left: 9px;
}
#popSkuCon > div ul li,#popCountry ul li {
display: inline-block;
margin-left: 9px;
cursor: pointer;
}
#popSkuCon input,#popCountry input {
width: auto;
height: auto;
display: inline-block;
cursor: pointer;
vertical-align: top;
margin-right: 1px;
}
.aezsmain .jexcel {
width: 100%;
}
.aezsmain .jexcel td {
vertical-align: middle;
}
.aezsmain .pricingBtn {
color: white;
display: none;
background-color: rgb(26, 179, 148);
}
.aezsmain .pricingBtn:hover {
color: white;
background-color: rgb(0, 169, 141);
}
.aezsmain.sweet-alert a.btnClose{
position: absolute;
top: 45px;
right: 3px;
height: 30px;
width: 30px;
padding: 0;
margin: 0;
line-height: 30px;
background-color: #fff;
border-radius: 50%;
font-size: 17px;
margin-left: 183px;
margin-top: -94px;
color: #999;
}
.aezsmain.sweet-alert a.btnClose:hover{
background-color: #7b7b7b;
color: #fff;
}
.aezsmain .nav {
width: 230px;
border: 1px solid #ccc;
}
.aezsmain .nav span {
display: block;
width: 114px;
border-left: 1px solid #ccc;
text-align: center;
line-height: 32px;
font-size: 13px;
color: #666;
float: left;
cursor: pointer;
}
.aezsmain .nav span.active {
background: #52AA8E;
color: #fff;
}
.aezsmain .nav span:first-child {
border: 0;
}
.jexcel_container .jexcel_pagination {display: none;}
.aezsmain .pop2con,.aezsmain .pop2Smt,.aezsmain .pop2freeNotice,.aezsmain .colorNotice {
width: 600px;
position: fixed;
left: 48%;
top: 40%;
z-index: 999999;
font-size: 14px;
margin-left: -200px;
margin-top: -68px;
background: #fff;
border-radius: 5px;
padding: 15px 10px;
text-align: left;
}
.sell-o-select-options .options-content{max-height:20000px !important;}/*新增*/
.aezsmain .pop2Hint {
width: 450px;
position: fixed;
left: 48%;
top: 40%;
z-index: 999999;
font-size: 14px;
margin-left: -200px;
margin-top: -68px;
background: #fff;
border-radius: 5px;
padding: 15px 10px;
text-align: left;
box-shadow: 5px 5px 7px 3px rgb(204, 204, 204);/*新增*/
}
.aezsmain .pop2con .pop2title,.aezsmain .pop2Smt .pop2title,.aezsmain .pop2freeNotice .pop2title,.aezsmain .colorNotice .pop2title {
font-size: 25px;
font-weight: 600;
color: #575757;
text-align: center;
padding-top: 10px;
padding-bottom: 15px;
}
.aezsmain .pop2con input{
display: inline-block;
width: 470px;
height: 30px;
font-size: 14px;
}
.aezsmain .pop2con .btncon,.aezsmain .pop2Smt .btncon,.aezsmain .pop2freeNotice .btncon,.aezsmain .colorNotice .btncon{
text-align: right;
}
.aezsmain .pop2freeNotice .btncon a {
background-color: #1AB394;
border-color: #1AB394;
color: white;
}
.aezsmain .pop2con .btncon a,.aezsmain .pop2Smt .btncon a,.aezsmain .pop2Hint .btncon a {
margin-right: 5px;
background-color: #1AB394;
border-color: #1AB394;
color: white;
width: 60px;
font-size: 14px;
}
.aezsmain #btnpop2cancel,.aezsmain #pop2cancelSmt {
color: rgb(103,106,108);
background-color:white;
border-color: rgb(231,234,236);
}
.aezsmain #btnpop2cancel:hover,.aezsmain #pop2cancelSmt:hover {
border-color: rgb(210,210,210);
}
.aezsmain .pop2Hint .btncon a:active {
border-color: #1AB394;
background-color: #1AB394;
}
.aezsmain .pop2overlay{
background-color: rgba(0, 0, 0, 0.4);
position: fixed;
left: 0;
right: 0;
top: 0;
bottom: 0;
z-index: 100001;
}
.aezsmain .pop2Hint p{
color: #797979;
font-size: 15px;
text-align: center;
font-weight: 300;
position: relative;
float: none;
margin-bottom: 18px;
padding: 0;
line-height: normal;
}