Product Description:
Voltage: 5V Power :1W
Led Type:6 3030 smd Lumen :100lm
Base Type: USB PLUG & PLAY
Life Span: 50000h Beam Angle: 40°
Color: 7 static colors & 6 dynamic colors
Feature:
1 . Create a better mood in different environments
2.USB socket, Plug & Play, easily and widely used
3.Muti modes to be chosen (13 modes are available)
4.360° rotation,adjustable to any angle
5.Can perform other lighting functions
Package included 1pcs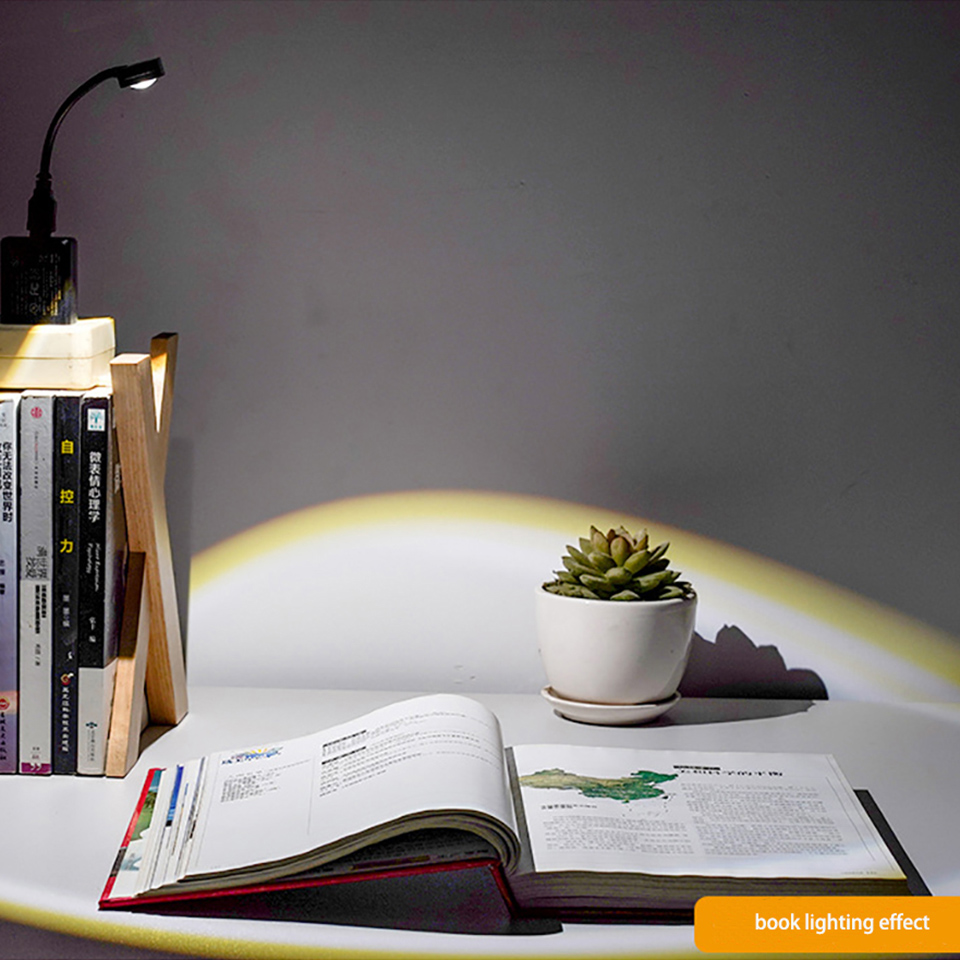 ●Sunset lamps are widely used in different environment. for example,Car atmosphere decoration, car styling, room atmosphere decoration, portrait photography, object photography, etc. Different colors are suitable for different scenes.

●Our products are available in RGB color schemes to choose from

●It is a soft light pole, which can be rotated 360° three-dimensionally, and the angle can be adjusted arbitrarily.

●Parameter of this lamp

●USB charging port, plug and play. Ease of use under all kinds of equipment

●USB port: plug & play. HD crystal lens: clear and beautiful light effect
●one button control: all modes controlled by one button
●compact size: take out to everywhere at anytime
●360° bendable: bend and twist to any position you want

●Reliable and durable materials are used for the product: featured glass lens & selected ABS

●The design is simple. But sometimes less is more.
There is only one button on the product. By pressing the button, you can switch between 13 preset glow modes,including 7 static colors and 6 dynamic colors.

●Used as car ambient light
●Different effects in the car under different colors

●Here are some practical scenarios from buyers: