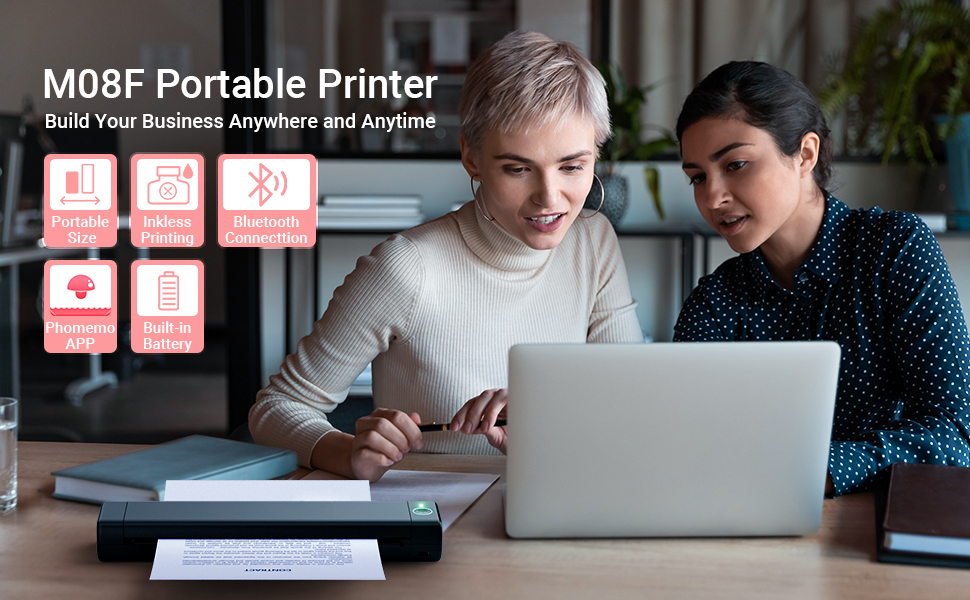 Why choose M08F portable printer?
1. More Portable than Bulky Traditional Printers
M08F portable printer wireless for travel is only 1.57LB, fit for your bag at any time.
2. More Cost-effective than Printers requiring Ink or Ribbons
M08F compact printer adopts thermal printing technology, which needs thermal paper only, without ink or ribbon.
3. Easier to Use than Computer-only Printers
The M08F printer can be printed through your phone, Just install an APP and connect by Bluetooth, the files can be printed.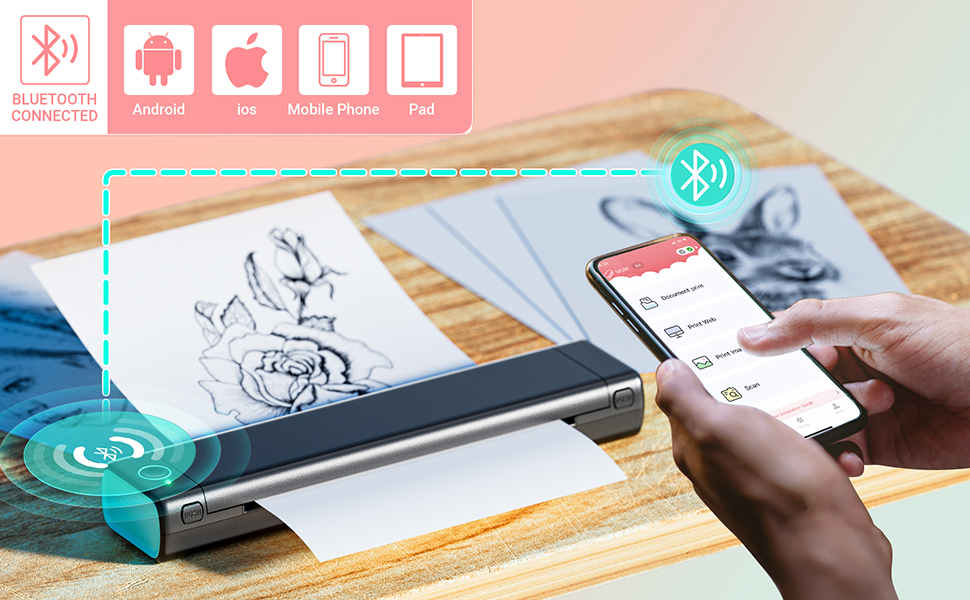 Bluetooth Connection
1.Get the App from App Store or Google Play.
2.Click the button on the top right conner of the App to connect to Bluetooth
One munite to set up
1) Power on printer. You may have to hold the power button (top left) down for a few seconds if it doesn't come on with one click.
2) Download the APP from your app store.
3) Enable BT on your phone > return to the App & click to add device.
4) Selected the M08F-A4 (for this model)- wait for it to pair & BOOM you should be connected.
**If pairing took to long – reboot the printer by holding the power button down then back on again & return to the app to pair. It was so easy to set up.
USB Connection
1.Install the driver from Our official website or by USB disk first.
2.Connect the M08F mobile printer to your computer with supplied data cable.
Clear Printing
M08F-A4 bluetooth wireless printer is equipped with high-quality print head and the resolution up to 203DPI. Easy to achieve clear printing effect.
No-Ink Technology
No ink, toner or ribbon, no need to worry about ink-related clogging and cleaning issues.
Supports Multiple Print Types
This wireless printer can print not only documents such as: word, pdf, text, but also web pages, pictures (monochrome)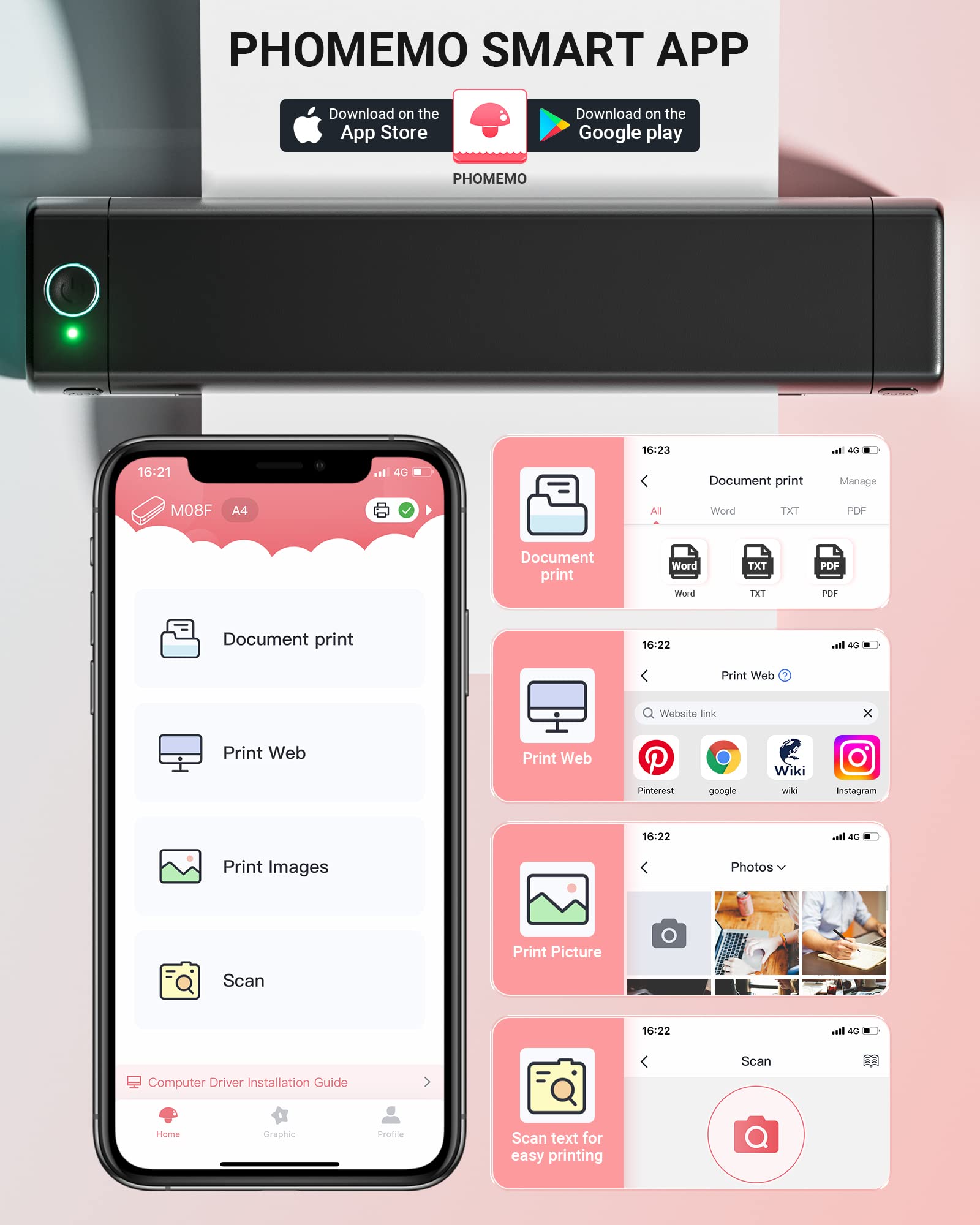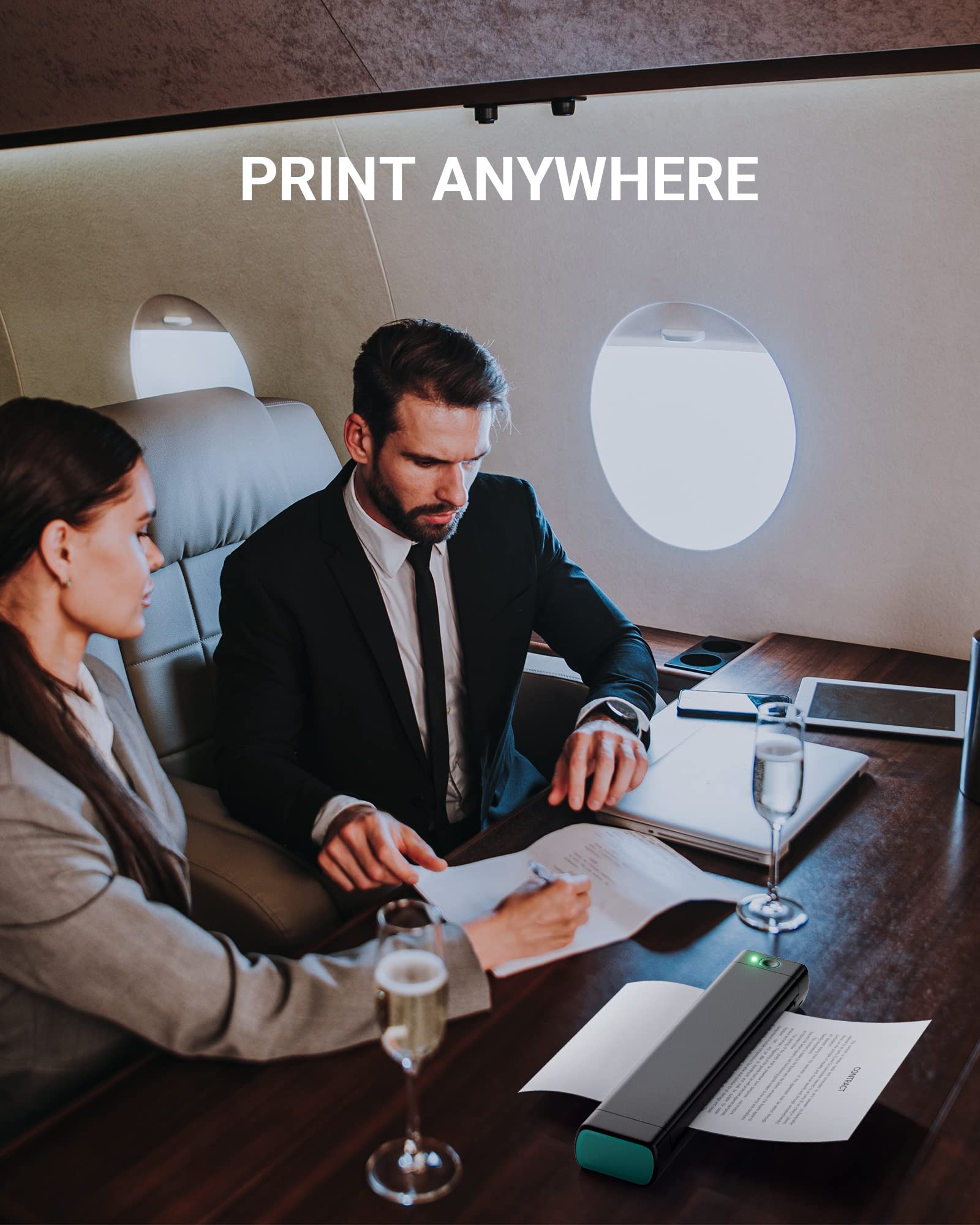 Our A4 printer are inspected strictly before transit to offer reliable compatibility and outstanding print out, please be assured to use; Each portable printer A4 will be delivered with 5 test thermal paper attached for use, dedicated technical team offers lifetime customer support with professional support via WhatsApp, Skype, Email and phone call