FYSETC Voron V0.2 Pro Corexy Full Kit Upgraded Voron 0.2 3D Printer Kit with Enclosed Panels and Printed Parts Impresora 3D 0.2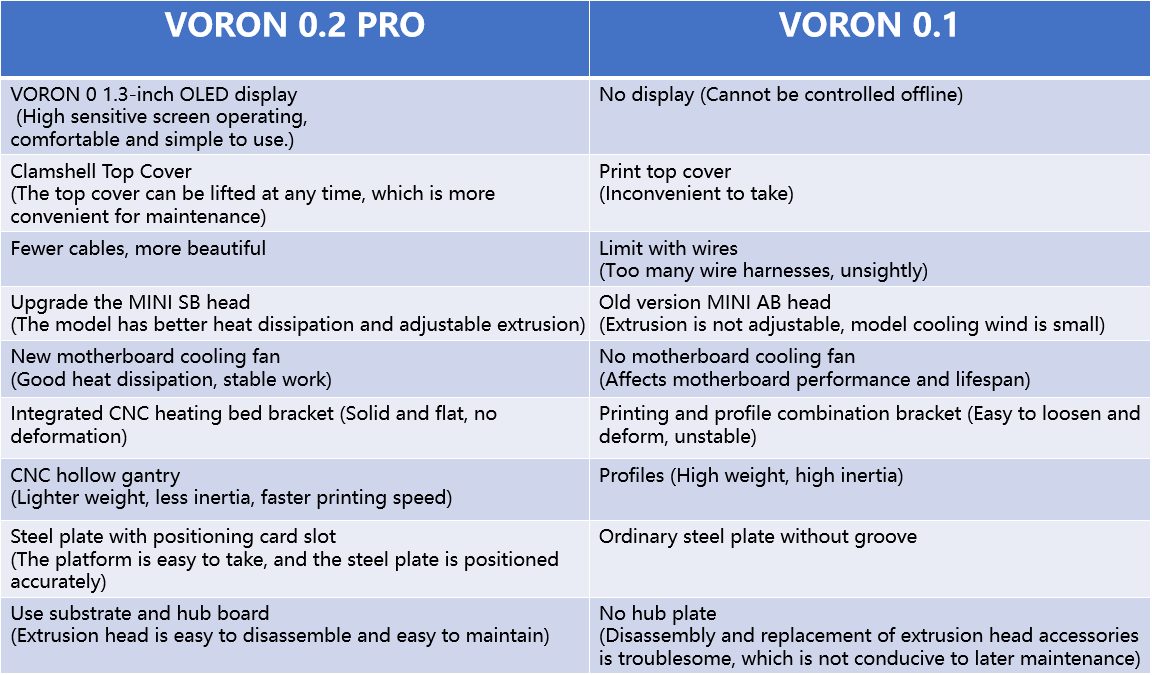 Advantage:
1、With Cheetah V3.0 Motherboard(support Marlin 2.0/Klipper)
2、MW Power Supply(safe and stable)
3、440C Rail(High precision, stable operation)
4、Imported silicone heating pad(Heat up faster)
5、Steel plate with positioning slot(Upgraded Steel plate precise positioning,Solid and flat)
6、Used VORON V0 UMBILICAL FRAME and VORON V0 UMBILICAL TOOL HEAD(easy to disassemble and maintain)
more information about voron 0.2 kit://github.com/FYSETC/FYSETC-Voron-0.2-Pro
Notice:
1. If you choose "with CNC parts", you need to print additional printing parts. If you need, we can send you the stl file.
2. The Raspberry Pi is not included in the package.