Product descriptions:
ProduLatest researched and invented products, made by flowerpot, fiber optic, LED and spun silk, finished manufacturing by semi-manual and semi-mechanical. It is a pot of artificial flowers (emulational flower)and also it is a handicraft article, it is a fancy lamp, tooct descriptions:
Light descriptions:
Monochromatic light-emitting, dual color light-emitting, three-color light-emitting simultaneously, light changes colors automatically, three-color changes slowly and cyclically. It is colorful, full of life. It canbright red, blue, green, red-blue, red-green, blue-green, red-blue-green bright simultaneously,
red-blue-gre en bright cyclically.
Product applications:
Home decoration, hotel decoration, mall decoration, holiday gifts,Photos and videos cannot show all of its beauty, its object is more beautiful and moving
Modelling of flowers:
one hand hold the flower stem,keep 10-15cm distance,use a hair dryer,blowing the adjustment of the part,blowing hot,the Optical Fiber will be Soften, use another hand adjust the hot position,please keep holding of the hot position by hand, til it cool down. Petals, leaves modelling,after blowing hot,lightly adjust modelling you like,keep holding till it cool down.
Product Hight: 48cm
Color :Multicolor mixed
Power :3W
Voltage :100V/120V/220V
Net weight :500g
Package Size :25*30*35cm
Light Description :Colorful transformation
Production process :Half manual+ Half mechanical
Material :Fiber optic wire, spun silk,Plastic
Style A : 5 heads Pink Lily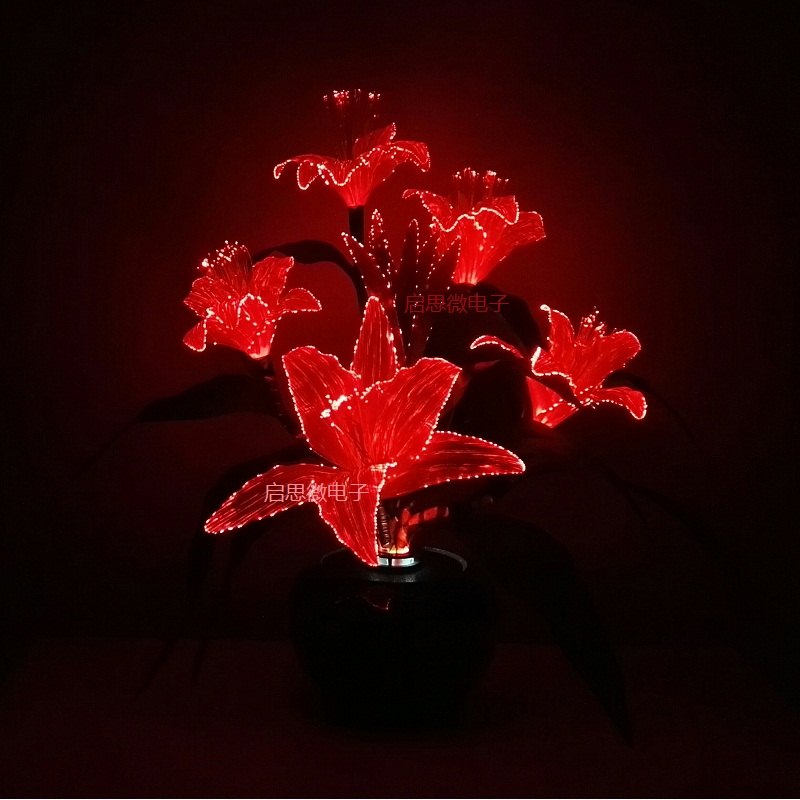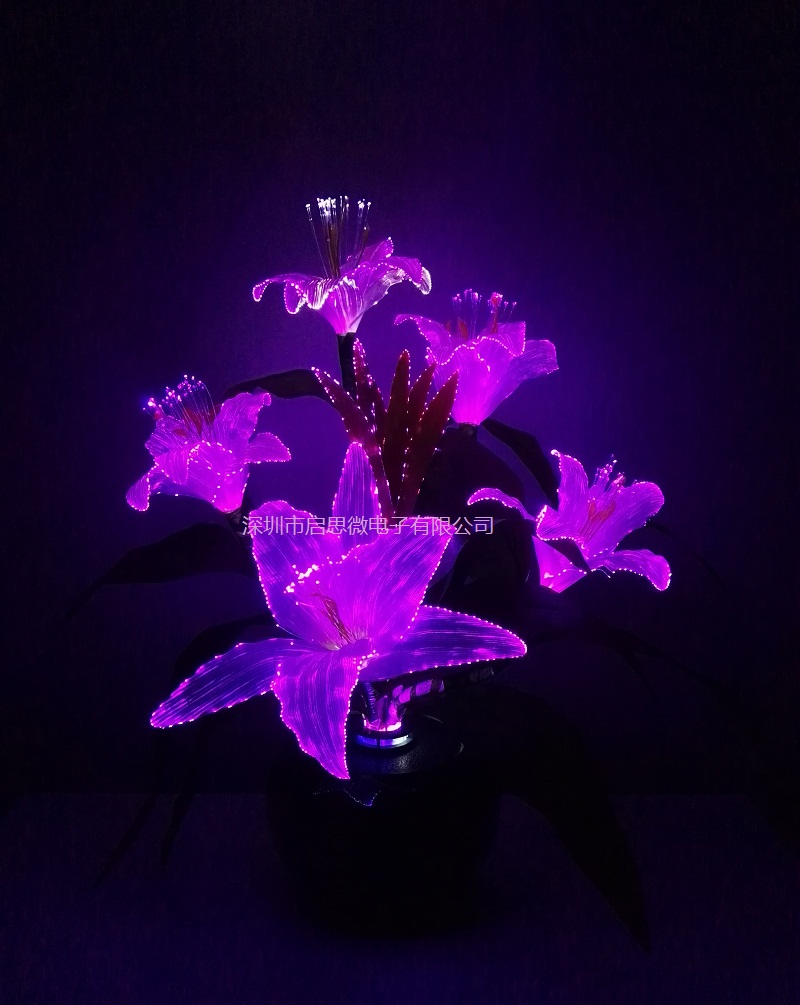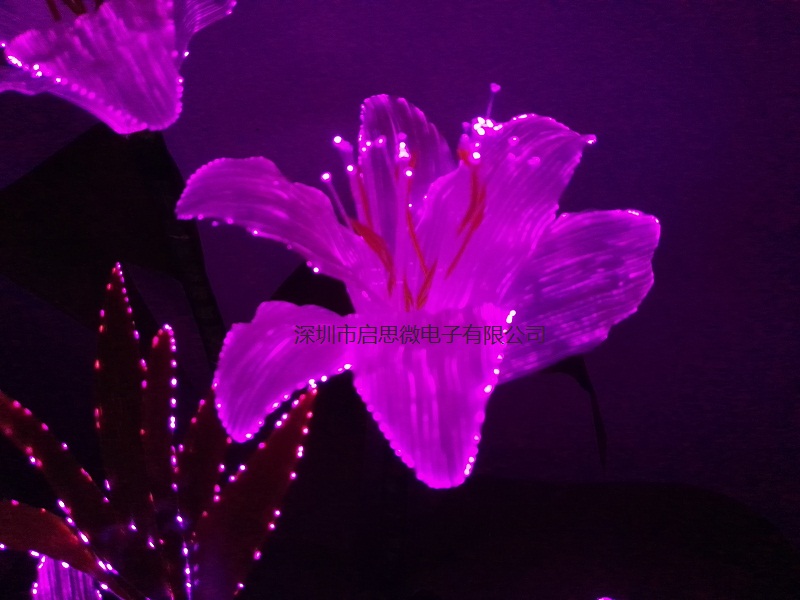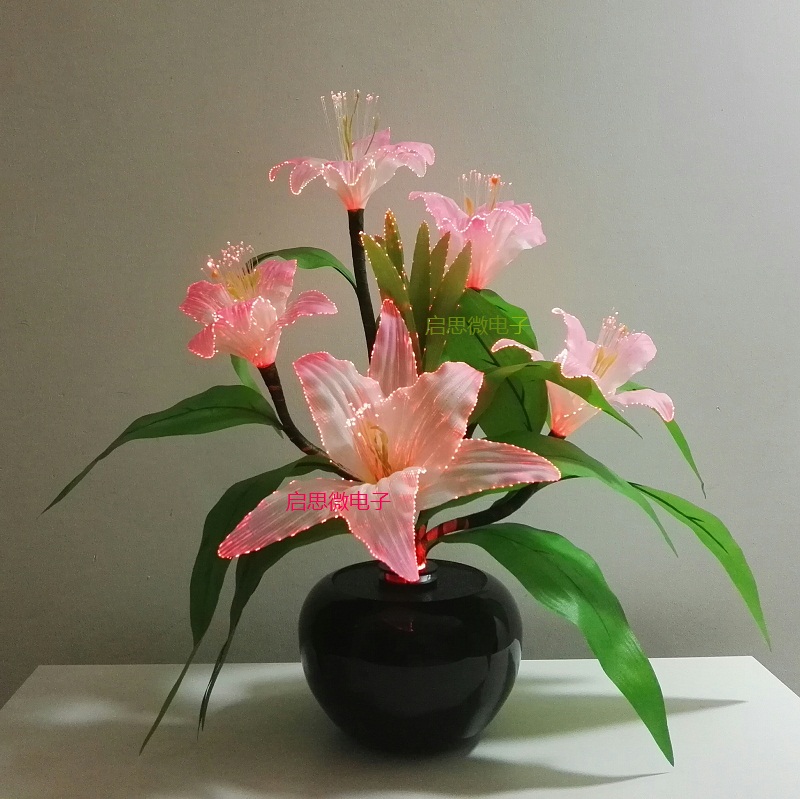 Style B: 4 Head White Lily