Mini sunscreen is a must-have for summer. It has a moisturizing effect that keeps your skin hydrated and smooth. It also has good ductility that spreads evenly and easily on your skin. It provides 50 bags of sunscreen that are portable and convenient. It resists summer heat and sweat, and is not easy to fade. Mini sunscreen protects your skin from harmful UV rays and gives you a healthy glow.
Specification:
Name: Travel Size Sunscreen
Specifications: 1g*50 pieces
packing list:
Mini Sunscreen Travel Size *1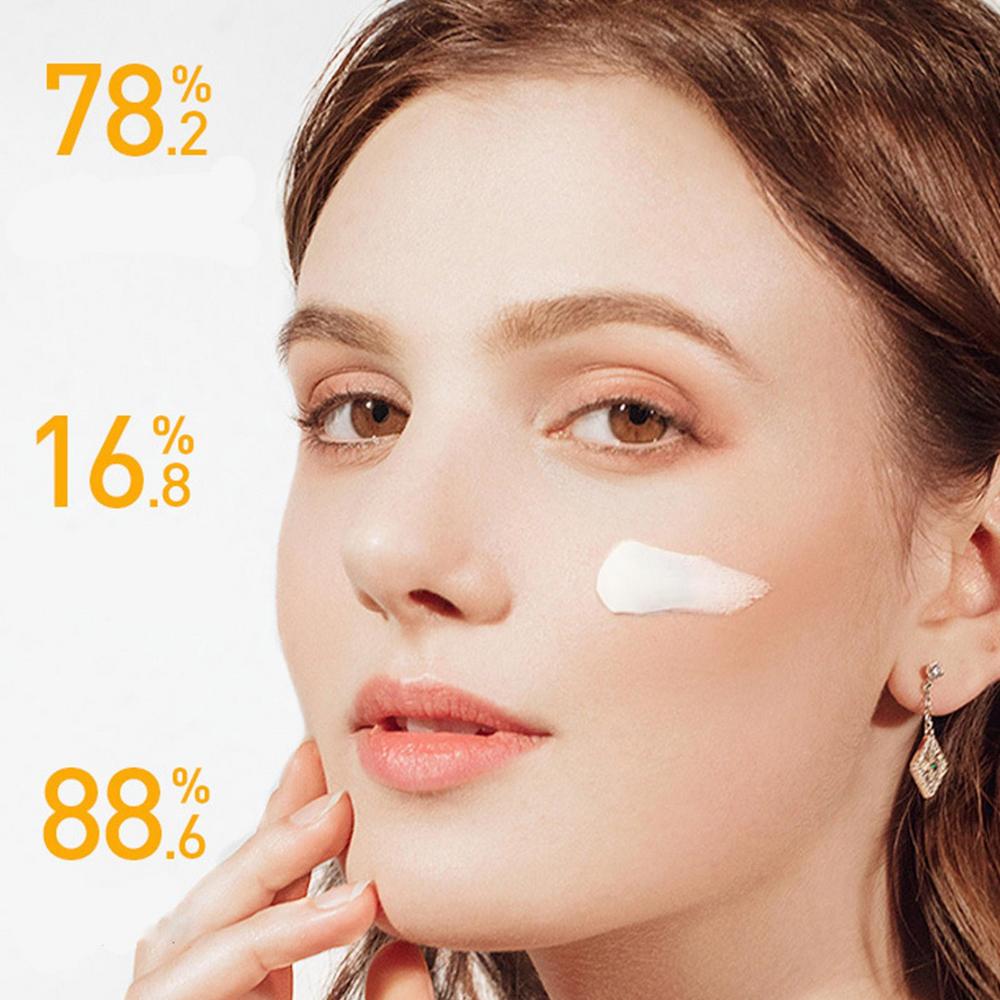 See more product details
1.Nourishing and moisturizing: This travel sun screen contains nourishing essence that relieves dry and rough skin, while its moisturizing effect creates hydrated and smooth skin.
2.Summer-proof sunscreen: Protect your skin from the rays and radiation with this high-performance sunscreen that gives SPF50+PA+++ protection. It helps you to enjoy the summer without fear of the sun.
3.Fast application of film formation: With a gel texture that has good ductility and is easy to apply, this travel sun screen forms a protective layer on your skin quickly, leaving it refreshed and non-greasy.
4.Easy and Safe Sunscreen Solution: You can use this travel sun screen for your trips and adventures. It comes with 50 bags of sunscreen that are individually wrapped for your health. They are lightweight and portable, suitable for travel.
5.Sunscreen for every skin and season: This travel sunscreen is safe for all skin types and ideal for everyone. It is waterproof and sweatproof, so you can adventure in the sun without fading or spoiling. It suits a wide range of use, from surf to ski, from fall to spring.
</div