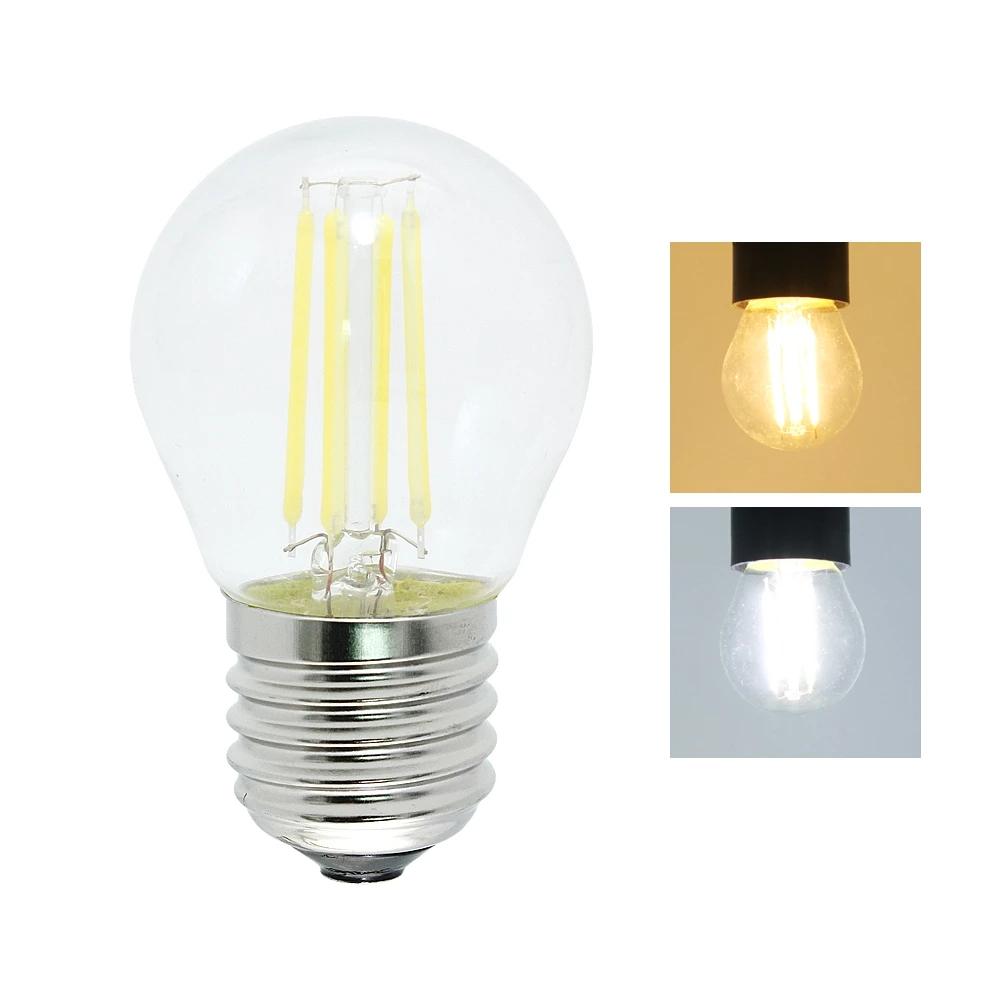 5.Color Rendering Index:Ra88
6.Lumen: 2W: 200LM, 4W: 400LM, 6W:600LM 8W:800LM
7.Color Temperature:Warm White 2800-3000K/ White 6000-6500K
LED Bulb, no VU and IR radiation.
Long Service life, high luminous efficiency.
Energy Saving, low heat and lower power consumption.
Great Reducing carbon emission, environmentally friendly.
With traditional incandescent lamp design, it can be easily accepted by common people.
Being filled with a special gas, heat inside the vaccum treated filament bulb can be effectively ruled out.
With 360° beam angle, the filament bulb can give out light omnidirectional.
Adopting IC constant current driver, the filament bulb possesses stable performance and longer life
Does not contain lead, mercury and other pollution elements.
Suitable for halls, bars, office or home use.